Our Services
Custom Application
We provide companies support in the development of one-of-a-kind software solutions that are tailored to their specific needs, as well as in the rehabilitation of obsolete systems, the optimisation of existing systems, and the incorporation of new systems with preexisting ones.
Let us tell you about our
Custom Development Solution

Services
Get Your Business In Shape With

Strategic Custom Software Solution
We are a forward-thinking firm that specialises in developing individualised software solutions for companies of varying sizes and in a variety of industries. Our team of expert developers creates and builds corporate software solutions that are cutting-edge, versatile, and extendable. These solutions easily interface with your current infrastructure, giving you the ability to explore endless commercial potential.
A Reliable
Custom Software

Design Company

Access our comprehensive software consulting services and achieve significant improvements in your business workflows through automation. Our vast experience and IT expertise help us understand your business needs, and we use this knowledge to create customized software solutions that provide the best value for your investment.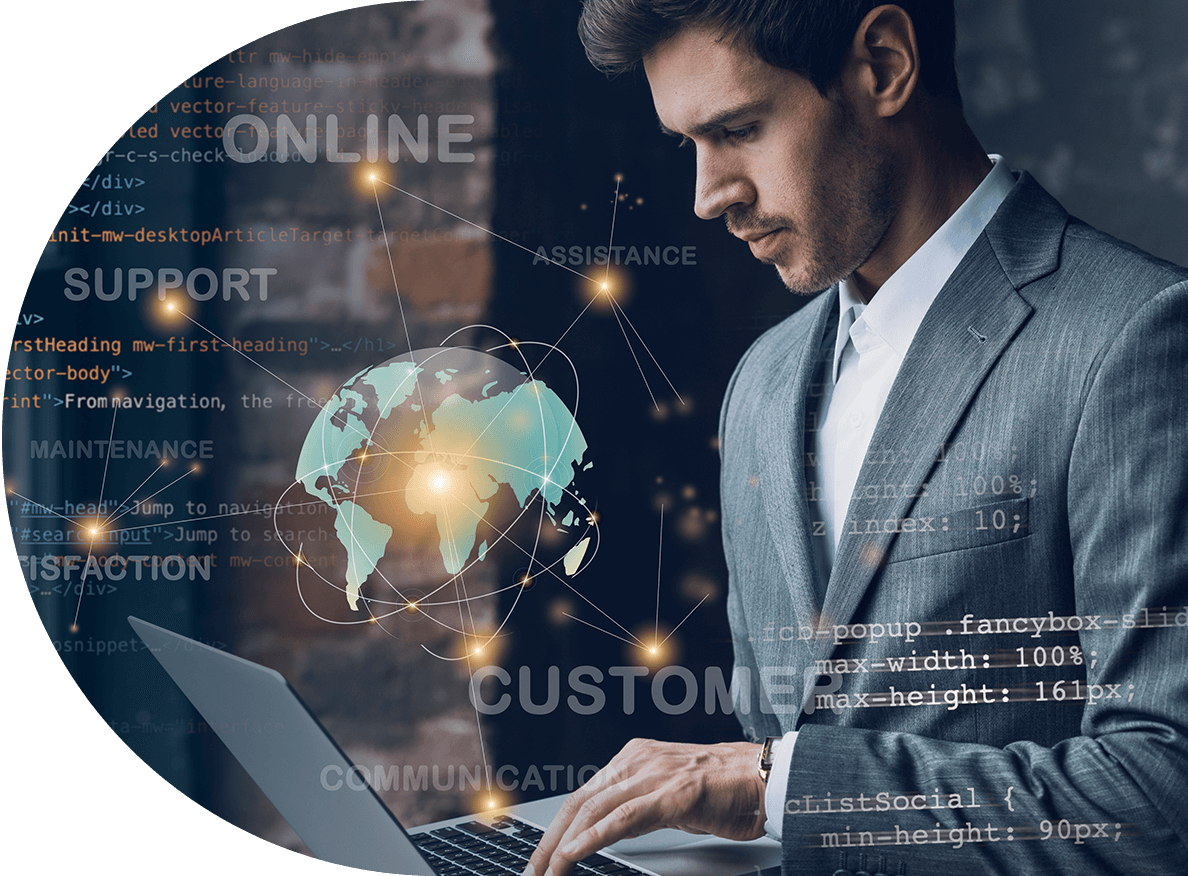 Different Types of Custom Solutions
Some of the most common types of custom-built software that help businesses are -
Content Management Systems (CMS)
Customer Relationship Management System
Enterprise Resource Planning Software
E-commerce Software
Operation Management System
Enterprise Software Solutions
Big Data Custom Application Tools
Real-Time Custom Applications
Custom Desktop Applications
Frequently Ask Questions
Below we show you the most frequently asked questions from our customers:
The cost of developing custom software depends on various factors such as complexity, application size, third-party integrations, features, animations, API development, backend, localizations, platforms, and cross-platform toolsets. We can provide an estimated cost and ETA if you share your basic idea.
At Aqualeaf, we offer flexible pricing models. You can hire our resources on a fixed-price basis starting at $20 per hour, or you can choose to hire a dedicated developer starting at $2400 per month (8 hours a day and 20 working days per month). As a highly-rated software development company, we provide industry-leading solutions and fully-signed NDAs to ensure project confidentiality.
Custom software is tailored to specific business requirements and built from scratch, making it unique to each company. It can be scaled as needed. It can be quickly installed and used but may not be customizable to meet specific business needs.
Aqualeaf follows an outcome-oriented approach to tackle significant business challenges. Our software development company closely collaborates with you during the pre-project consultation phase. We then move on to research, design, and planning, keeping your business needs in mind. Next, we commence coding and testing your software to ensure a successful launch. Do you sign NDAs as a software development company? As a leading custom software development company, we sign non-disclosure agreements (NDAs) to protect your proprietary and business information. This legal contract prohibits parties from disclosing any confidential information.
To evaluate the credibility of a software development company, you can review its customer feedback on independent platforms like Clutch and GoodFirms. Additionally, analyzing the company's Google reviews, accolades, certifications, collaborations with clients, and social media presence can provide valuable insights into its market position and reputation.
Let's collaborate
Aqualeaf Team will be your best Web application and Mobile Application services. You can hire expert programmers and decide if you want them on a full-time project, hourly or fixed-cost basis. You can manage them as your extended team and boost your business.