Our Services
API Development
We are a top-notch API development firm that provides significant digital experiences using technology and sustainable capabilities.
Let us tell you how do we build
Custom API

on demand
Get Your Business In Shape With

Strategic API Development Solution
Maximize the capabilities of API integrations with our reliable and protected tailor-made API development services designed for modern and traditional businesses. Our team produces meticulously structured programming code and utilizes cutting-edge development tools and strategies to provide personalized API development for various platforms such as desktop, mobile, web browsers, databases, WebSockets, Service-Oriented Architectures, firmware/middleware, and operating systems.
Trustworthy
Custom API Design

and Development

Our team combines various corporate systems with current applications through reliable channels such as Azure, Funnel, Anypoint, Jitterbit, and others, broadening the software functionalities by integrating third-party tools. These tools may include payment gateways, social networks, web platforms, and maps.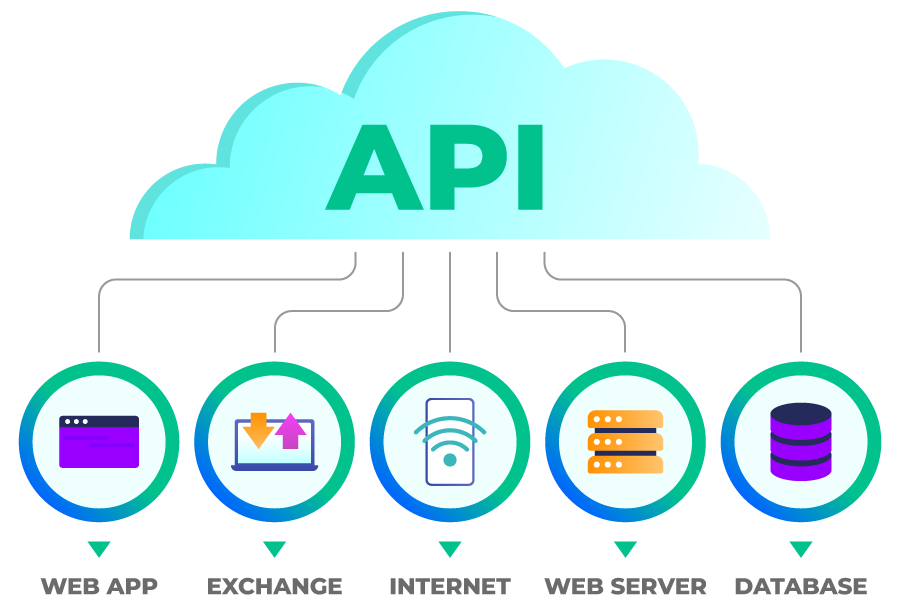 Why do you use Restful API
RESTful API calls enable developers to design online apps using a headless content management system.

Technology that works across platforms.
Easily Accessible and Operable Functions.
A Higher Level of Satisfaction for One's Own Satisfaction.
It will allow you to save some of your valuable time. .
Simple Search Engine Optimisation of SEO.
Work that flows easily and without effort.
Excellent scalability despite the increasing amount of load..
Correct modelling of the content in accordance with the requirements.
Rapid Task Completion Made Possible By Automation.
Strong Capacity for Financial Management and Savings.
Frequently Ask Questions
Here are five frequently asked questions about API development that can help you better understand this critical area of software development.
API stands for "Application Programming Interface," a set of protocols, routines, and tools for building software applications.
API development can offer numerous benefits, such as increased efficiency, improved security, better scalability, and reduced development costs.
Some common challenges in API development include choosing the right architecture and technology, ensuring adequate security, managing version control, and handling potential scalability issues.
REST (Representational State Transfer) is an architectural style for building lightweight, scalable, and easy-to-use APIs.
When choosing an API development company, it's important to consider their experience, expertise, reputation, and pricing factors.
Let's collaborate
Aqualeaf Team will be your best Web application and Mobile Application services. You can hire expert programmers and decide if you want them on a full-time project, hourly or fixed-cost basis. You can manage them as your extended team and boost your business.